You can reset your password in just a few easy steps:
1. Open the FloatMe app and enter the email address associated with your FloatMe account.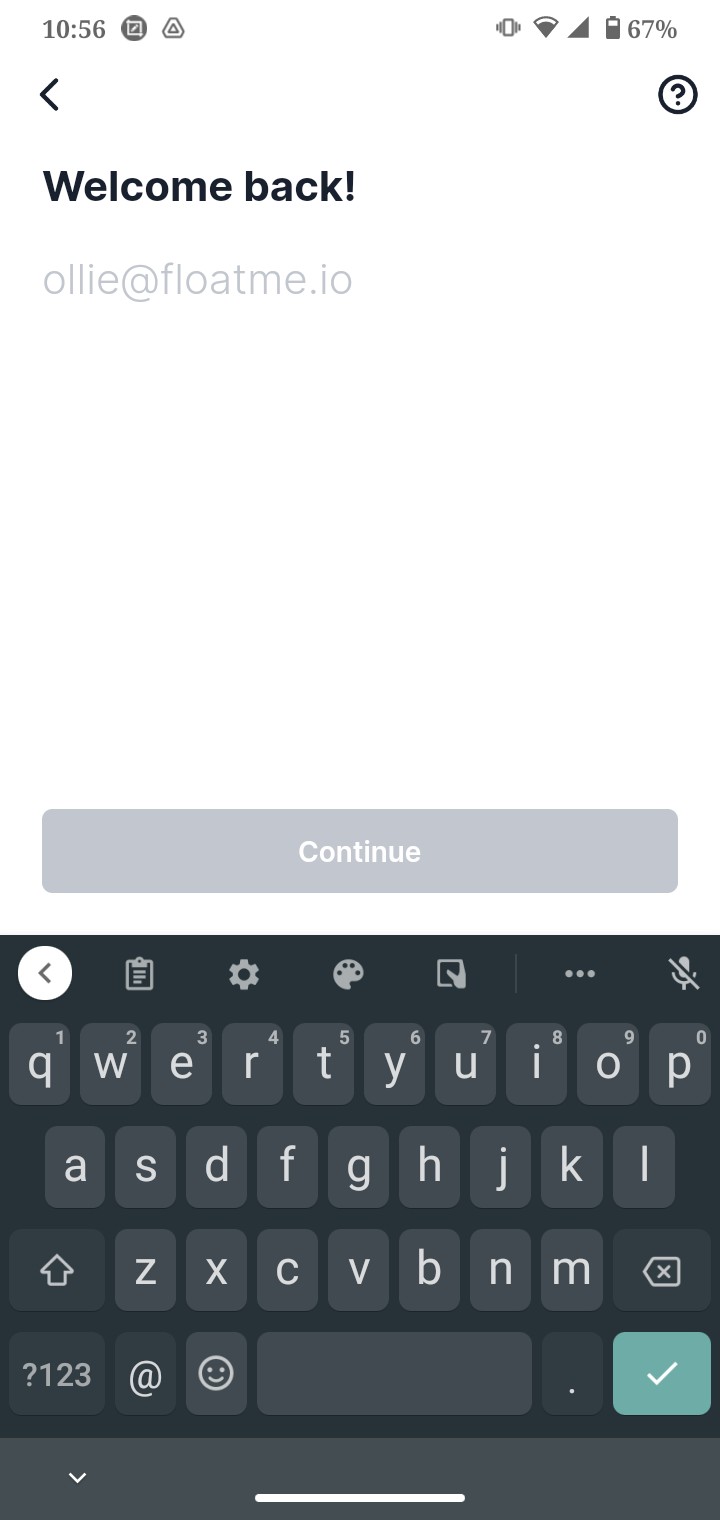 2. In the next page, tap the "Forgot your password?" link.
3. Enter your email address again to receive a password reset email (be sure to use correct spelling), and tap "Reset password".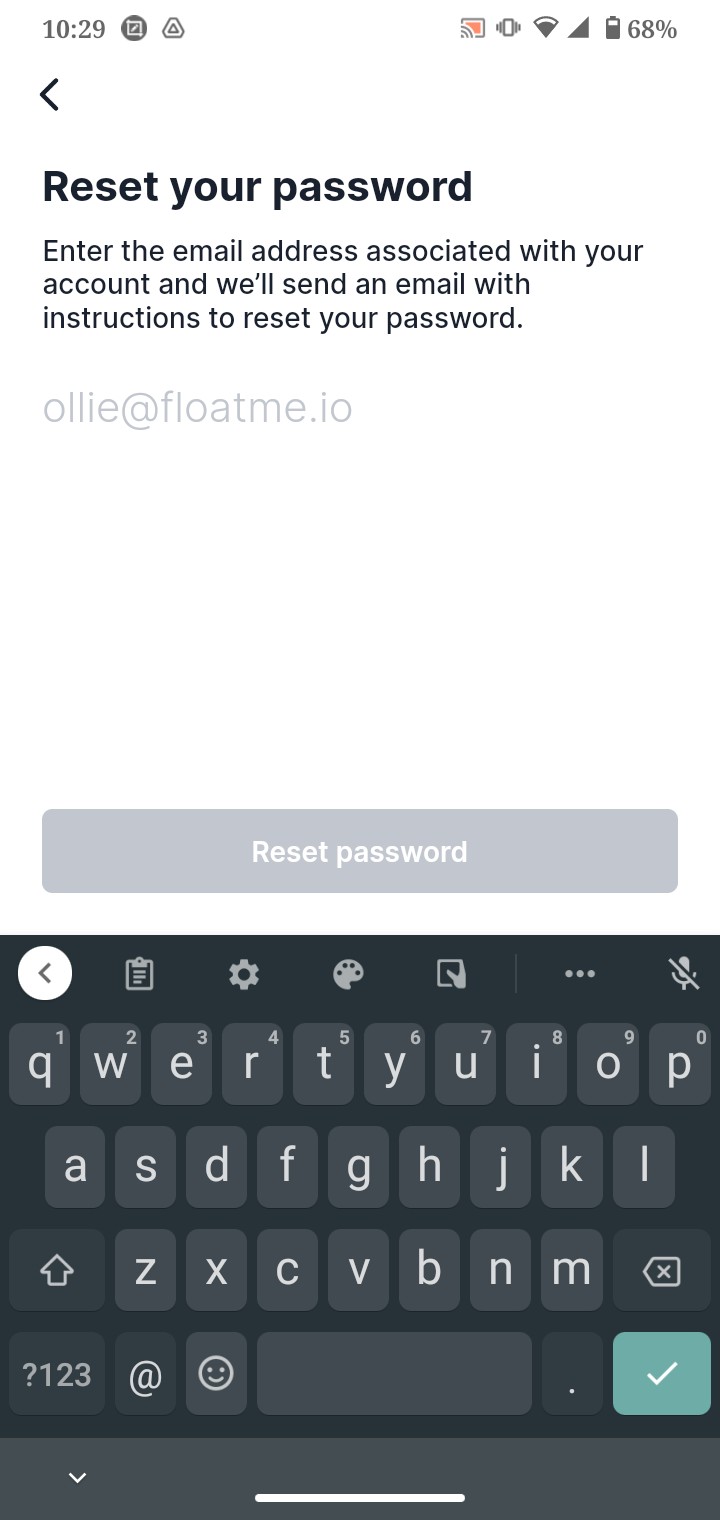 4. This page confirms we've sent you a password reset email. It will appear in your inbox within a few minutes. If you cannot see it, please check your Spam folder.